I've lived in (and loved) Barcelona for over 3 years now. And I pinch myself almost everyday that this is my life. It's easy to have a perfect day here, with the incredible weather, the beach on my doorstep, beautiful architecture at every turn and the goblet of G&T. But all of this can be easily trumped by the ultimate perfect day… my wedding day. Cliché much!?! Of course. But to have all our favourite people, in the city we love, doesn't get any better in my opinion; wedding or not.
It was on Saturday 11th April this year. It had been a whirlwind week of drinks and dinners out with the stream of wedding guests in holiday mode. Unfortunately, our French neighbours decided to have an air traffic control strike that week resulting in many guests having to endure challenging journeys over. So amidst the fun, I'd also been glued to my phone most of the week getting stressed out hearing about cancelled flights and peoples' 'planes, trains and automobile' adventures just to get to our wedding. Luckily everyone made it! And our three French wedding guests miraculously became French Canadian overnight.
A wine filled late night wasn't exactly textbook prep as I unfortunately started my wedding day with a minor hangover. But the excitement for the day ahead (and a couple of handy Nurofen) meant it was nipped in the bud pretty sharpish. After picking away at breakfast at the Poblenou B&B, where some family and friends were staying, I headed to the bridesmaids' rented apartment for bubbles, and hair and makeup fun. My brother and his girlfriend, the pro hairdressers, got to work on my barnet. And with some newly purchased makeup and some YouTube application lessons I got to work on my face. "Note to self: Must make more effort, more often!"
I'd booked Hotel Neri for the subsequent couple of nights, so we all headed across town for the final getting ready prep. This hotel is nestled in the beautiful Plaça de Sant Felip Neri, which was tragically made famous during the Civil War when a bomb was dropped killing 42 people, mainly children. The terrible history remains visibly evident, but it's also now a place of beauty and tranquillity that a passing tourist is lucky to find in the maze of the Jewish Quarter's streets.
On arrival at Hotel Neri I was met by one half of the BPP photography team, Andrzej. From this moment he was to catch my every move, which was a little disconcerting at first but he soon blended in unnoticed. Both him and Danny, the other half of BPP, beautifully captured the atmosphere of the day in a series journalistic style photographs.
I slipped into my dress, which I adored when I first tried it on 6 months ago. But with hair, makeup, killer shoes and four gorgeous and colourful bridesmaids it felt even more perfect. We headed downstairs where my Mum and Dad were ready and waiting so we could all navigate our way to the venue together, through the heart of the city that I love. It was part of the magic of the day for me. I was clapped and cheered by locals, tourists and even a couple of policeman as we walked down Carrer de Sant Sever, Carrer del Bisbe and across Plaça de Sant Jaume, to arrive at the beautiful and somewhat unknown piece of Barcelona history, Palau Requesens.
Palau Requesens is home of the Real Academia de las Buenas Letras, an institution that promotes knowledge of Catalan history and literature. I only discovered its existence by scouring the old town looking for venue inspiration, and luckily struck gold when wandering to the end of the normally unnoticed Carrer del Bisbe Caçador. Palau Requesens was the largest residential palace that existed in medieval Barcelona, which originally belonged to one of the most important families of Catalan nobility from the 13th Century, the Requesens family. With a gorgeous patio at the back (perfect for the ceremony), a patio at the front (perfect for aperitivo), and a cellar space underneath (perfect for dinner and dancing) I knew instantly that it was the unique wedding venue we'd been searching for.
The ceremony was perfect. Guests informally stood and we listened to the celebrant give a Catalan twist to the proceedings. We had a reading from Nick's 10 year old niece, Abigail, and his friend, Pete. We laughed, I cried, but it was the perfect start to the main event, and the rest of our lives together.
As the cava was poured, canapés eaten and photos snapped we enjoyed some traditional Spanish guitar played by Gora, a recommended local busker/musician. And with Katie from CaraMona entertaining the kids with her best face painting skills, we suddenly had a bunch of butterflies, pirates and skeletons in the midst. Before we tucked into our traditional paella we did speeches, which was then followed by the much-anticipated live band, Star3.
We found the band with the help of YouTube and they kept everyone on the dance floor as they sang many old and new favourites. I just remember dancing, gin and tonic in hand, until they played the last of their encore, a sad reminder that the day was over… although not without a cheeky roadie in a bar close by.
The day flashed past us. It is a blur. But what I can tell you it was the happiest day of our lives. Filled with fun and laughter with all our favourite people in our favourite city. And the man who made it all happen, my husband Nick. The Bunker del Carmel was where he proposed. But that is another story to tell, and another perfect day from the amazing city that is Barcelona.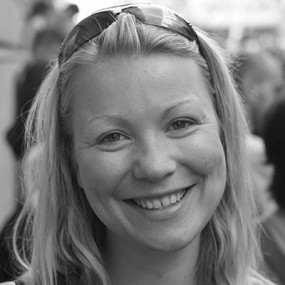 Zoe came to Barcelona based on her husband being offered a job here. She has used it as a welcome career break to explore things she never had time for back home. She has started Zoe.H Photography and recently launched PictureMyBarcelona, which makes personalised framed pictures of your best Barcelona memories mounted in the iconic Sagrada Familía. A perfect gift! Keep gift inspired on Facebook or Twitter.
If you'd like to write your 'Perfect Day in Barcelona' then please get in touch via the email address at the bottom of this website. I'd love to hear from you. The more we have the better!