I never really drank a lot of wine before coming to Barcelona. But since being here it seems rude not to. And Catalonia, I have learnt, has some of the best wines in the world when it comes to quality versus price. Catalonia has 10 wine regions, the most famous being Priorat. But it is some of the lesser known regions that have become my favourites.
But outside of Catalan wine I knew very little. So I snapped up the chance to get some basic wine knowledge with the guys from Rack and Return.
WSET Wine Courses in Barcelona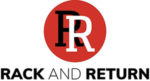 Rack and Return was founded in 2019 by Fintan Kerr and Michael Salverda, friends and WSET Diploma graduates. Fintan is a prolific wine writer and judge for international wine competitions. Michael, is the resident South Africa wine expert, though being a diploma graduate also affords you quite a bit of knowledge of other wines around the world too!
Rack and Return run WSET wine courses in Barcelona. They cover levels 1 through 3 in English. And levels 1 and 2 are also available in Spanish. Fintan takes the English courses and the Spanish courses are run by their Head of Wine Education in Spanish, Nika Shevela.
The Wine & Spirit Education Trust (WSET) is the worlds most renowned provider of wine education. Founded in London in 1969 the WSET has over 800 Approved Programme Providers (APPs) working in over 70 countries, in more than 15 languages. Rack and Return are one of a handful of providers in Barcelona that run these globally-recognised, official courses.
WSET Level 1 Award in Wines
I did the the WSET Level 1 Award in Wines during a full day at a lovely private space in Poble Sec. Level 1 is a beginners course intended for people who have little or no prior knowledge of wine. This wine course is ideal for anyone looking to have an introduction to the world of wine.
The main elements of the course cover the following:
The characteristics of the worlds' main grape varieties
An introduction to both viticulture (grape-growing) and wine-making
The correct storage and service of wine
Food and wine pairing
After some of the basics of the main grape varieties (the whites being Chardonnay, Pinot Grigio, Sauvignon Blanc, and Riesling. And the reds: Cabernet Sauvignon, Pinot Noir, Merlot, and Syrah), we learn about wine production and the differing processes between red and white wine. It was then we got down to the serious business of tasting.
Fintan had selected 12 red and white wines from Spain, France, Germany, New Zealand, Australia, Argentina, and finally Chile. What's great about the wines Fintan selects is the stark contrasts between them. This really helps when you're learning how to describe what you're smelling and consequently tasting. It was fascinating to discover that this can be quite different in each case.
Wine tasting is an art in itself. It is a skill that takes some practice. Especially the not-swallowing part. And you have to be ready to pour away a lot of wine. This I struggled with. But please let me assure you, you need to get this right if you want to pass the exam at the end of the day. The day runs from 9 till 5. So take your time.
Half way through the day lunch was arranged at the fantastic Denassus round the corner on Carrer de Blai. Denassus, formerly Malamen, is an exceptional wine and tapas bar. These guys know their wines. And their food. And we were treated to an exceptional lunch. If you only go to Denassus after reading this post it will be worthwhile.
At the end of the day to receive your qualification and certificate you must pass a 30 question multiple choice exam. This is all very well and good. But if you don't get that spitting technique down pat during a day of tastings you may find this a little trickier than it should be. Consequently I did. Though I'm pleased to say I passed with flying colours.
The Rack and Return WSET Level 1 course gives you fantastic base knowledge of wine production and grape varieties. I cannot recommend it enough. Fintan is a wonderfully passionate teacher who explains everything exceptionally well. You understand how to really taste and appreciate (or not) the wine you're drinking. It really opens your eyes to the wonderful world of wine. If you like wine and want to know more then you should definitely take the plunge.
10% Off Wine Courses in Barcelona
With that in mind, for a limited time you can get 10% off all Rack and Return courses by using the following code on their website during checkout: homagetobcn10
Online WSET Wine Courses
As you might expect in the current climate, Rack and Return recently launched online wine courses. This option involves less wine tasting and more book study. I know, it doesn't sound much fun does it. But needs must. And if you're looking to learn more about the world of wine from the relative safety of your home then these online WSET courses are a perfect way to do just that. From grape-growing and wine-making to understanding labels and food pairings, these courses give you the same knowledge and globally recognised qualification as the offline courses.
WSET Level 3 Summer School
And new this summer is the WSET Level 3 Summer School. WSET Level 3 requires a lot of studying. This online classroom gives you the opportunity to master the theory over the summer before the course begins with constant support from the educators. Then, during the actual course, you can focus more on exploring the world of wine through over 70 international wines, and consolidating your knowledge. You can find all the details about this preparatory course here: WSET Level 3 Summer School.
Spanish Wine Scholar Course
As well as teaching WSET Levels 1-3, Rack and Return is also the exclusive provider of the Spanish Wine Scholar qualification; the world's only international qualification in Spanish wine. The course covers 60 different wines and digs deep into every corner of Spain over 24 hours of intensive classroom time. This course is only taught in English for now.
Rack and Return Info
Why the name Rack and Return?
And in case you're wondering what bright spark thought Rack and Return would be a good name for a wine school, let me educate you (now I have been). Rack and Return is a wine-making term. It is a fermenting process, mainly for red wine, where the grape solids are extracted and then returned to the vat. Each time this is done some of the grape solids are removed. This process reduces the tannins in the wine and make it more palatable when it is younger and so doesn't require a long ageing process. I hope I have this correct. If you require a more in-depth explanation then I suggest you Google it. Or alternatively, take a WSET course. And remember to spit so you have a better chance of retaining what you learn!
Who is Rack and Return?
Rack and Return is run by Fintan and Michael, along with Nika who runs their Spanish wine courses.
Fintan Kerr – Co-Founder and Head Educator. WSET Diploma Graduate, Wine Writer and International Wine Judge.
Michael Salverda – Co-Founder. WSET Diploma Graduate.
Nika Shevela – Head of Wine Education in Spanish. WSET Level 3 Graduate, Cava Ambassador, Canary Islands Ambassador.
WSET Wine Courses available with Rack and Return
Rack and Return run the following courses at the time of writing. Please check the website for upcoming dates.
Rack and Return links
And finally, even if you don't take one of their courses you should follow Rack and Return for lots of great wine knowledge and tips for free!