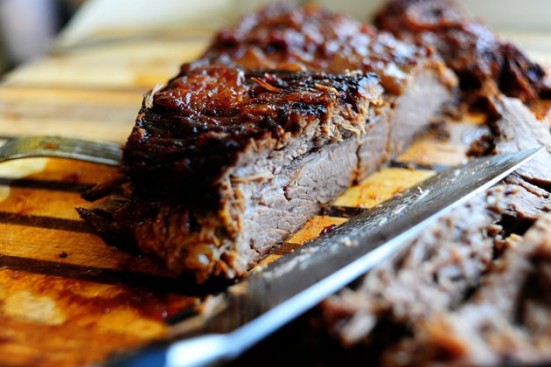 UPDATE – 17th July 2013: We Pop is back for one weekend only. July 20th & 21st 2013. For further details check out their website.
UPDATE – 19th April 2013: Although this particular event was during March 2013, We Pop assure us they will be back.
If these photos don't get you salivating then this place isn't for you. I can only suggest you read something else, about the cactus park on Montjuïc maybe.
This is about meat. But not just any meat. This is locally sourced (from nearby Vic), locally smoked (in hickory wood ovens) meat of the highest quality. Succulent, full of flavour, this is the kind of meat you should be eating. This is the kind of meat on offer at We Pop!
We Pop is a new pop-up restaurant in Barcelona. You've heard of these places right? Clandestine affairs, temporary restaurants that are only open for a short period of time. Ventures that offer something new and exciting, that create a buzz for the short time they're around. Well, We Pop is one of those.
American Barbecue in Barcelona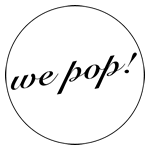 Opening March 1st, We Pop is an American style, creole barbecue type affair located in an upmarket hairdressers (sorry, beauty salon) in a small side street off of Passeig de Gràcia.
To create this experience the collaborators have blended food from the CreOlé BBQ brand with the 50s surroundings of the Secret Room salon. The CreOlé brand is Barcelona's only producer of meat cooked using hickory wood ovens. This stuff tastes great!
The lowdown
During March 2013, We Pop is open every Thursday, Friday and Saturday evening from 9pm-midnight as well as Sundays from noon-5pm. For 20 euros per diner, you can have the meat dish of your choice along with an accompanying beverage (beer from Moritz, wine from Casa Mariol, and on Sundays they supply the vermouth too) and a dessert from the pastry-bakery Crusto.
I get the impression that the exact meat offerings during March are still to be finalised, but rest assured there will be choice. Single plates of a particular type or combination plates so you can try a bit of everything.
At the press launch we were given pulled pork rolls, pulled pork tacos and the best barbecue ribs I've had in a long while. This was accompanied by quality home-made coleslaw, potato salad, nachos and guacamole. A barbecue feast to be sure.
Top that off with some fantastic wine from the totally refreshing Casa Mariol (I was drinking the Tempranillo Criança which I've since found in Cortes Ingles, but check out the website for their Barcelona shops), and chocolate brownies and carrot cake from Crusto. I was suitably stuffed and required a taxi to take me home.
The extras
For every sitting there will be a DJ playing suitably pleasing music, you may be lucky to catch the cocktail maestro that is Miguel Ángel of Ferran Adrià's 41°, or even receive a manicure or cut from Salva García, the Secret Room's very own maestro.
All in all I can see We Pop being a runaway success. A pop-up restaurant that focusses on great local products in a fun and stylish location. If you fancy something out of the ordinary for the month of March give it a try. They're taking bookings now at the email address below.
The necessaries
Address: Passeig de Gràcia, 26, 1° 2a
Tel: 93 302 47 21
Web: www.we-pop.com
Facebook: www.facebook.com/WePop
Email: reservas@we-pop.com
The folks involved