With just a week or so since one of my favourite yoga festivals in Europe, I took a moment to dedicate my morning meditation practise to reflect on my journey to Barcelona. And what a bumpy unexpected ride it was!
After years of travelling, I had been to Spain many times. The funny thing was I never really had any interest or curiosity in visiting Barcelona – even after all the good reviews and photos that my friends would share with me. The unexpected thing was that it wasn't the sunshine, the good food or the beaches that finally brought me here (although I adore them too!), it was the wonderful yoga community that sparked my inspiration to finally come.
A few years ago, I went to the Barcelona Yoga Conference and had a strange feeling that this would be my new home. After years of living in London and working as a holistic therapist and yoga teacher in the hectic stressed out financial district, I knew it was time for a change. My instincts were right! This city is perfect to dive deeper into a healthy and yoga-inspired lifestyle. Now, every day seems to have routines where there is balance between work (even though it doesn't feel like work) and relaxation. This was something I struggled for years when living in other cities.
A perfect day for me would start at 5am to do my Sadhana (daily spiritual practise). If I am not doing a yoga session at home, I will take a walk to Happy Yoga, where everyone can enjoy the start of the day with early morning Kundalini yoga in a beautiful supportive space. I find these simple moments in the early hours to be a time where my creativity comes alive.
With a deep feeling of heart-full gratitude afterwards, I take the time to enjoy the first sun rays on the beach. Grounding my bare feet deep into the sand, I spend a few moments setting intentions for the rest of my day.
By now, I normally feel my appetite kicking in and my thoughts turn to breakfast. This usually involves a huge green smoothie and some fruit. I would either make some in advance to enjoy on the beach or head to a local cafe like Flax and Kale.
After breakfast, at around 10.30am, my sessions start in the Parc de la Ciutadella where I teach my Kundalini yoga and meditation class. One of the things I love most about Barcelona is the ease of joining or teaching outdoor classes in some of the many green spaces around town. This park happens to be one of the popular places to do it. I meet my students at my usual spot and we spend the next hour exploring yoga and meditation, before enjoying a deep relaxation on the grass.
After class, I spend the next part of my day doing some food shopping at the organic shops nearby. The beauty about living in this city is that it's so easy to walk everywhere and there are plenty of choices to stock up on organic, veggie loving foods. As Barcelona recently declared itself a veggie friendly city, I feel this has also added an excitement in sharing good quality veggie food. The main local markets offer plenty of fresh fruit and veg. Also, the organic shops (like BeOrganic, Veganoteca and Woki Organic Market) provide everything I need and keeps me busy browsing through all of the great products.
If I'm not food shopping, I will spend this time at the flea markets. There always seems to be one to visit! This has become popular in the last couple of years, with markets like Flea Market Barcelona, Palo Alto and Lost & Found Market growing bigger every year. I find that people-watching becomes just as fun as browsing the items on sale.
At this time, I will then head home. In the process, I keep my eyes open for more of alternative Barcelona, through the street art. When I reach home, I'll take this quiet time to unpack my shopping and get ready for the next half of my day.
With my laptop at hand, I then stroll down the road to enjoy lunch, while catching up on my online work. There are many cafes and restaurants that offer WiFi. A big chunk of my day is about writing, catching up with clients online and sharing articles. One of my favourite places is Vegetalia, where the energy and food is amazing. If it's a beautiful day, I make a point to go there early to get a seat outdoors and soak up the sunshine! A few hours can easily pass by between eating, writing and soaking up the buzz of the streets. This is my space to just unwind and do as much writing as possible.
At around 5pm, I head towards Parc del Guinardó where I would meet a group of friends for a sunset meditation. This park is usually much less crowded than the other one and has the most expansive views over Barcelona – if you're looking for a green space to enjoy the sunset, come here.
To wind down the day, live music is something that I try to include in my life everyday. Barcelona has always been known for being a creative city – but not many may know about it's incredible yoga music scene. Kirtan is music for the soul, exploring live music and mantra, where the audience also gets to chant along. For newcomers to this, it may feel strange at first but it offers a special space to connect to your Self deeper through the sound vibrations and group energy. Casa Verde is just around the corner from Parc del Guinardó and hosts some of the most talented Kirtan musicians/singers from across Spain. Each week is different and promises an interactive uplifting experience.
Throughout my time being in Barcelona, I have connected with so many like-minded yogis and discovered a much deeper sense of living. Barcelona offers a way of life that feels magical, in harmony with it's natural surroundings and a great community.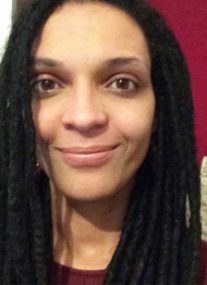 Tera Kaur is a holistic therapist and yoga/meditation teacher (since 2004), living and working between Barcelona and London. After many years of travelling, holistic health has been a key foundation in her life over the last 20 years. For more information, you can find her on Tera Kaur Yoga (therapy and classes website) and OM Barcelona (a blog dedicated to sharing the yoga lifestyle in Barcelona).
If you'd like to write your 'Perfect Day in Barcelona' then please get in touch via the email address at the bottom of this website. I'd love to hear from you. The more we have the better!