After having studied abroad in both Bilbao and Barcelona, Spain during university, I fell in love with the Iberian Peninsula. Hence, I graduated from the University of Nebraska in May 2013 and have been living here in Barcelona since June 2013. There are a lot of aspects of Spanish / Catalan / European culture that I adore – outdoor terraces, being out and about in the streets, and fresh seafood – just to name a few examples. I have developed a love-hate relationship with the Spanish siesta (daily nap), leisurely lunches, and public transportation. The point of this article, though, is to tell you about one of my favorite areas of Barcelona proper, the neighborhood of Poblenou (or Pueblo Nuevo).
So quick Poblenou recap – for a long time the area was actually a marshland with many small lagoons. After the various technological revolutions, Poblenou was the largest industrial area of the country and later consequently became a consolidated residential area. More recently, however, Poblenou experienced a complete transformation thanks to the 1992 Olympics, a transformation that aimed to convert the old industrial parts to keep with high-quality working and living conditions of the area at large. I love Poblenou because it's not packed with tourists, it's right next to the beach, and the main street (the Rambla) is the place to be no matter the time of day nor the season.
My hypothetical perfect day in Poblenou would most likely start off at Skye Coffee Company. Located near the Bogatell metro stop on Pamplona Street, Skye Coffee is the place to go for a great cup of coffee in a large, open, light space. I recommend the Flat White with a spoonful of brown sugar, and a good book and/or friend.
Next stop would be to walk over to the Can Framis… aka the contemporary Catalan art museum. This underrated collection lives in what was once an old textile factory on Roc Boronat Street. The three-story physical spaces houses paintings of all styles by painters either born in Catalonia or by painters who have resided here. Normal admission price is five euros, but it's only two euros for students. Again going along with the whole Poblenou theme, the museum is quite underrated and rarely ever packed. So worth a visit!
After seeing all the tantalizing works in the Can Framis, I head towards a stroll down the Rambla del Poblenou, aka the main street of the area. The Rambla is not only beautifully lined with tall trees on both sides all the way from Diagonal to the beach, but also a plethora of shops, restaurants, cafes, and other businesses dot the entire street. One of the reasons Poblenou emits such a neighborhood, homey feel is the fact that people are nearly always strolling down the Rambla or grabbing a bite to eat at a terrace table with friends.
You can easily find such a table at La Biennal (Rambla del Poblenou, 76), a popular, casual restaurant located smack in the heart of the Rambla that offers a menu with innovative tapas and market fresh produce. Whether you choose to sit inside or outside, I can guarantee you'll enjoy the wide array of tapas- including, but certainly not limited to: chicken wings, patatas bravas, shrimp, calamari, gazpacho, croquettes, and nachos. Great spot for celebratory group dinners or a solo coffee amidst a day of errands.
Once you're sufficiently stuffed at La Biennal, I'd continue walking east down the Rambla all the way until you reach the beach, which only takes about five minutes.
Reaching the end of the Rambla, you then have two beaches directly at your disposal- directly ahead and to the right: Bogatell beach, to the left: Mar Bella beach. Both are much less packed with fellow humans and are the perfect spot for an afternoon of biking, jogging, or soaking up the sun in the smooth sand.
Word to the wise: you have to pay for the lounge chairs so bring your own should you be so inclined. Also worth noting, Mar Bella is a nudist beach!
After cleaning up post beach time, I would ideally go to Pizzeria Tío Mario (c/ Llull 147) located near the Llacuna metro stop on Llull Street. While the inside décor might not blow you away, the pizza sure will. With an extensive menu boasting some fifty different types of pizzas, Tío Mario serves up some delicious pies that are rectangular in shape and piled high with fresh ingredients. Tío Mario is usually busy on weekend nights but it's worth the wait.
Lastly to cap off the perfect day in Poblenou, I'd end up at either El Tío Ché or Balius Bar, the former to satisfy a sweet tooth and the latter to quench my thirst. El Tío Ché (Rambla del Poblenou, 44-46) is located on the corner of Ramon Turro and the Rambla and is a well-known, family owned establishment that makes homemade horchata, ice cream, turrones (a Spanish Nougat-like sweet) and chocolates. On the other hand, if you're looking to wet your whistle, the newly opened Balius Bar (c/ Pujades, 196) is the place to go for cocktails, vermouths, and tapas. Nestled nicely into a renovated corner space on Pujades Street, Balius Bar is manned by very professional bartenders who whip up some pretty fine cocktails and other concoctions. I would personally recommend any of their gin & tonics, the Honeymoon, and their whiskey sour.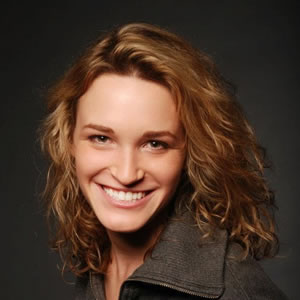 Sammy currently lives in the Poblenou area of Barcelona, though previously lived in Gràcia for a year. She is still enamored with Barcelona and has high hopes for ample travels in 2015. Keep up with her adventures on her personal blog or Twitter.
If you'd like to write your BCN Day then please get in touch via the email address at the bottom of the website. I'd love to hear from you. The more we have the better.