"My perfect day is inspired by a First World problem, if ever there was one. I apologise in advance if I sound ungrateful, (and I'm really not) but Barcelona sometimes just has a little bit too much going on. For instance, I'd love to try more of the tapas bars, drinking dens and restaurants, old and new, that I hear about, but I don't want to end up looking like Jabba the Hut on the beach every weekend. When I'm on the beach, nibbling on some watermelon, I still feel guilty – because I'm lying in the sun and not, say, checking out an exhibition that I know is about to finish. I'm not really tugging on any heart-strings, I know, but if we're talking about a perfect day, and since those rarely happen, then I'd fill mine with low-key indulgence and guilty pleasures.
For maximum clarity of conscience, this day would take place in October, when my bikini has been safely packed away for another year. It would fall just after payday, and would be enjoyed with a like-minded, undemanding visitor, such as my sister.
We'd start off with a bit of late breakfast and a look through the paper at the most unpretentious café in the world – Bar Mendizábal, across the street from me (c/ Junta de Comerç, 2) – then would wander over to the Gótico to begin our assault on the off-high street shops. We'd coo over the lovely accessories and separates at Le Fortune on Avinyó, then swoop onto El Born, the richest hunting ground of all. We might get little a taste of the spine-tingling Gothic interior of Santa Maria del Mar, and remind ourselves of what we can enjoy on a day with a more cerebral bent. (And we can try to spot the FC Barcelona logo in one of its stained windows, too.)
Next, it's time for lunch. We'd head over the main road into the nearest reaches of Barceloneta, and tuck into numerous cañas and little fried sea creatures at Jai-Ca on c/ Ginebra, surrounded by more Barça memorabilia, 1970s décor and our shopping. For pudding, we'd stop for an ice cream on the way home for a little rest.
After a quick shower and change (high heels and blow-dries aren't needed where we're heading), next stop is the guiltiest pleasure of them all – the Font Màgica de Montjuïc – for an outdoor drink. I haven't figured out the schedules yet – will we get classical music, or Freddie and Montse belting out the 92 Olympics anthem, or a medley of 80s hits? But whatever happens, it'll still be a joyous, camp extravaganza that instantly takes you back to a more fabulous time and place – like an MGM musical or a Kylie video.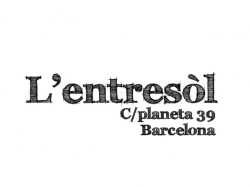 Next stop is a bit of dinner. The perfect barrio for today's low-maintenance look is Gràcia, (we'll still probably feel a bit overdressed) where we might have one last al fresco dinner in a square like Rius i Taulet, followed by a copa or two at L'Entresòl, who have the same record (or should I say tape) collection as my 14-year-old self, as well as all the stuff I keep forgetting to buy off iTunes. I instantly fell in love with the place when one of the bar staff got up on the bar and sang her heart out to Whitney Houston's "The Greatest Love Of All" when it was time to call it a night. If she decides to treat us to another rendition like that, we may just have to jump into a taxi and squeeze ourselves into the tiny, disorienting, mirrored upstairs room at Moog (c/ Arc del Teatre, 3) – better known for the techno downstairs, which we shall ignore – to screech ourselves hoarse at some more treasured 80s tunes. We'll then head home to rest, ready to take on cultured, cutting edge, body-conscious Barcelona properly again some time the following day."
Rosie is a freelance PR and social media consultant and blogs at La Madre de la Invencion. She has been in Barcelona for 8 months.
If you'd like to write your BCN Day then please get in touch via the email address at the bottom of the website. I'd love to hear from you. The more we have the better.