In a city with a history as culturally rich as Barcelona the importance of small grass-roots cultural associations should never be underestimated, now more than ever in the face of what can on occasion appear to be the conversion of the city into nothing more than a giant theme park its sole raison d'etre being the attraction of ever-increasing numbers of tourists. A vibrant art scene is one of the principal reasons that made Barcelona such an interesting and vibrant city and this art scene has strong roots going back to the 19th century. It's vital that this remains undiminished and requires from those of us who live in or love the city committed support. With this in mind we can celebrate one small corner of the city, a place buried deep inside the old quarter, literally a stone's throw from the old Roman walls where this cultural tradition is being kept alive: La Finestra.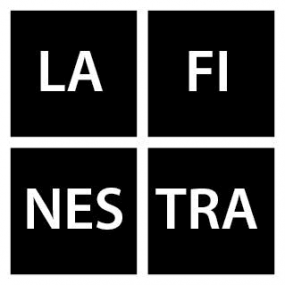 La Finestra was born in April 2013, and from the outset focused on creating a venue where musicians and artists could present their music or art, and experiment with new ideas and formats in an intimate, comfortable setting where the audience closely shares the experience with them. Over the past two years they have hosted a number of diverse musical shows, from Malian desert blues of Terakaft to the theatrical, musical marvel of Las Maris, from fantastic local Catalan groups to a whole host of international acts. In addition to this, a number of art exhibitions have been held there showcasing the talent of many artists living in and outside of Barcelona. The emphasis here is on the local and the intimate.
We know that big festivals like Sónar and Primavera are important to the city, but without small independent cultural associations, without small dedicated live music venues or galleries, Barcelona risks losing its very own artistic identity.
La Finestra, Baixada de Viladecols, 2, Barri Gòtic
Exposición Fotográfica: Joe Wray y Laura Page
From Friday 6th February (and provisionally until March 6th) there will be the opening of an exhibition of the work of two photographers' work, Joe Wray and Laura Page. Both are ex-residents of Barcelona and both remain in love with the city.
Further info