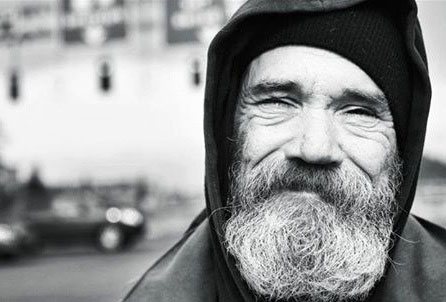 Esperança is an English-speaking volunteer group co-founded by Liverpudlian Julie Stephenson. The volunteers go out twice a week and distribute food, clothing and chat to the homeless in Barcelona.
I've been wanting to feature Esperança on the blog for a while now. When I first heard about it I felt it was deserving of as much publicity as possible, such a selfless act by Julie and her colleagues for the people of their adopted city.
So it was great to finally catch up with Julie and ask her about the project.
Interview with Julie Stephenson, Co-Founder of Esperança
Hi Julie, thanks for talking to me today. Let's get right to it. Esperança translates as 'hope'. What hope do you give to the homeless in Barcelona?
Yes Esperança does translate as "Hope" and we took the name after inspiration from a similar group in Liverpool called The Hope Project. I think that our visits to people on the streets of Barcelona does give them some hope that people do care and want to help them rather than feeling sidelined and ignored.
How long has Esperança been running? Surely it's tough to find people to volunteer week in week out?
We are well into our third year. We first went out in November 2013 with a few sandwiches and some coffee! We now have hundreds of people on our Facebook page but it can still be hard work filling all the slots on the calendar each week. It involves a lot of nagging and pleading!
Are the routes the same every week? Do homeless people now expect to see you each week? Is it noticed when you don't go out?
We follow a route but this needs to be flexible as people are often moved on and we try to adapt accordingly. Yes people wait for us in the hopes that we have been able to find the shoes/clothing/sleeping bag that they requested the week before. We have never missed a run!
What is the overriding reaction from the homeless people you meet?
Friendly, welcoming and grateful. Obviously there are times when it isn't like that… people are human and they have good days and bad days but generally we are greeted like old friends.
You provide food and clothing: where does this all come from? Is the food made every week by the volunteers or donated by shops and restaurants?
All food and clothing is donated. Each week volunteers make massive amounts of food that goes out. We receive continued support from the International Women's Club of Barcelona (IWCB) We do get some food donated from time to time by restaurants and caterers but we have an ongoing issue with picking up goods and storage so most things have to be dropped off at a designated meeting point on the day of the run.
Sometimes people don't know exactly how they can help. Can you list the ways people can help Esperança? Volunteering, financially etc.
It is very easy to volunteer…we have a Google doc and people can sign up to walk on one of the routes or to make food and deliver it to a designated point on the day of the run. We don't really have the infrastructure to pick up goods. We can now accept financial donations as we are a registered association. We are always happy to answer questions that people have.
Is going out on the routes relatively safe? Can you reassure people who'd like to volunteer but might have reservations over the safety aspect?
We go out in groups, minimum 3 people preferably 4/5. We have very few issues on the runs but people do have to be responsible for themselves. We advise people to wear appropriate clothing and not to bring valuables.
Has Esperança changed you? I imagine it can be emotionally draining at times. Is hope the main thing you have taken from the project too?
Yes. On my first run I cried a lot…it was a very emotional evening. But it isn't draining, it is quite uplifting for most people. You spend 2 hours with like-minded people helping those less fortunate who are usually very grateful. It may be tiring…it's a long walk but it is worth it! Yes it has changed me…I realise now how little it takes to make somebody feel cared for and sometimes the short conversation is worth more than the food.
What does the future hold for Esperança? I've read some more travelling may be on the cards for you. Will Esperança be in safe hands if you do?
Esperança is in very safe hands! And I am not going anywhere for a while. We are presently creating our website which will help people understand what we are about and how the organisation works. We are growing organically and hope that the enthusiasm of our volunteers pays off and we will be able to offer more.
And finally, where can people keep up to date with the Esperança project, I know there is a Facebook Group, but do you have a website, email address or any other social media channels you can let people know about?
Yes, we have a website! People can visit esperancabarcelona.com. And we also have a Facebook Page and Instagram account.
So that's Esperança, a truly wonderful project in Barcelona. If you can support them in any of the ways listed above, then please do so. Or simply spread the word and share this post! Anything that can help the great work continue.