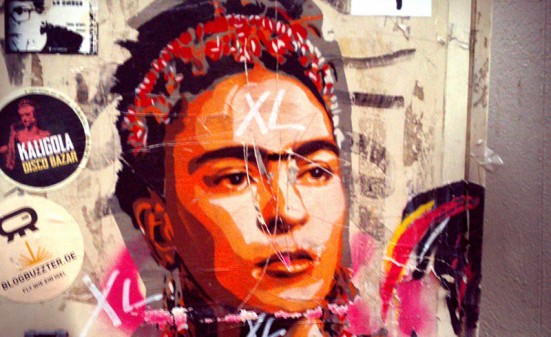 If I had to describe my perfect Barcelona day in three words, they would be: street art safari, of course!
I'm an early riser, so I'd probably wake up around 7 or so, take a nice run along the Paseo Marítimo before the boardwalk gets crowded, then have a café solo and a glass of water (a habit I picked up while in Italy) and sandwich in a small bar in Barceloneta.
Nowadays in Barcelona, if you want to see some fantastic urban art, you need Google no further than Murs Lliures, which is an initiative that gives artists a space to work, with the blessings of the city council. Most of these spots are concentrated in the old industrial areas of Poblenou, and tend to change quite frequently. I've been able to see some really great work there.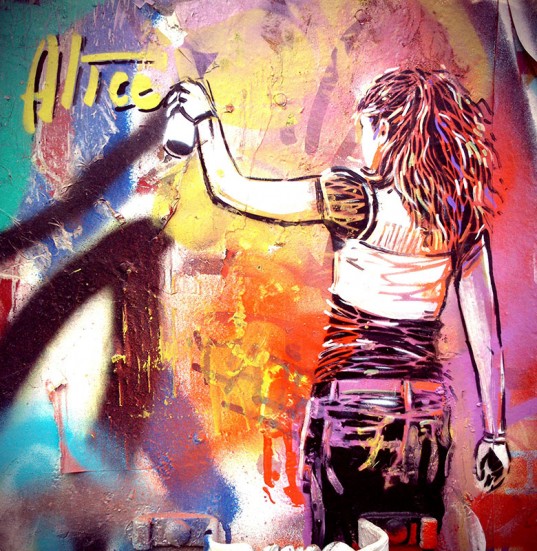 However, I'm still a bit of a purist when it comes to my "safaris". That's to say, I prefer to find interesting images in unexpected places, i.e., places where it's officially prohibited to do art. These pieces are usually done on the fly, and don't last very long, as they are generally cleaned up, or painted over very quickly. There's more of a feeling of accomplishment when I stumble upon some hidden gem, where gems shouldn't officially be. It's the ephemeral, and forbidden that really excite me.
With that in mind, I'd probably head to the Born, Gothic Quarter and the Raval, careful not to miss any side streets. Before leaving the Gothic Quarter, I'd be sure not to miss one of the city's hidden treasures nestled just behind the Cathedral: the Plaça de Sant Felip Neri. This quiet shaded square is free of street art, but the walls of its small church are heavily scarred from fascist bombardments during the Spanish Civil War. It's a splendid place to rest—though the recent increase in Segway-riding tour groups is rapidly making it one of the city's worst-kept secrets—before heading toward the bustle of the Ramblas. Recharge with another coffee then cross the Ramblas and cover the Raval and the Ciutat Vella.
Around midday or 12.30, I would head back to my home neighbourhood, the "vila" of Gràcia, and if it were a Saturday or Sunday, I would partake in the great Barcelona (or Spanish) tradition of the vermut, which is a get-together with friends in small, old-time bars, called vermuterias to sip sweet vermouth (occasionally spritzing it with some soda water from an old-fashioned seltzer bottle). And because here, unlike in the States, we don't drink without something to picar (to munch on or pick at), no real vermut would be complete without a generous order of cockles (berberechos/escopinyes), olives stuffed with hot peppers, vinegared anchovies (boquerones/seitons) and crisps—all served with a healthy dash of special red salsa apertivo made from vinegar, pimento and black pepper. I may be a bit biased, but in my humble opinion, one of the best places in the city to sip vermut would be the Vermuteria del Tano (c/ Joan Blanques 15, corner with Bruniquer). It's a small place, so be sure to get there before about 13.00 if you want a table. I've even been known to break with the vermut tradition and order a few croquetas, if the bar has them on the menu (Tano doesn't).
It would be around half past two going on three at this point, and now I would probably leave the vermuteria and search for a restaurant and sit down for a long, relaxed, carnivorous lunch. One of my recent favorite places for this is Can Punyetes (various locations, including one in Madrid, but I always go to the one on c/ Francisco Giner 8-10 in Gràcia). I would cap off this meal with one of their very generous Irish coffees and a shot of herbal liqueur, after which it would be necessary to head back to my sofa, or the deck chair I have waiting on my shaded terrace and have a nice long siesta.
For the post-siesta, I would probably have a short espresso or carajillo, and perhaps retrace my steps from earlier in the day, to see if I missed anything. In addition, there are some spots where the light (or lack thereof) is better for getting a good picture.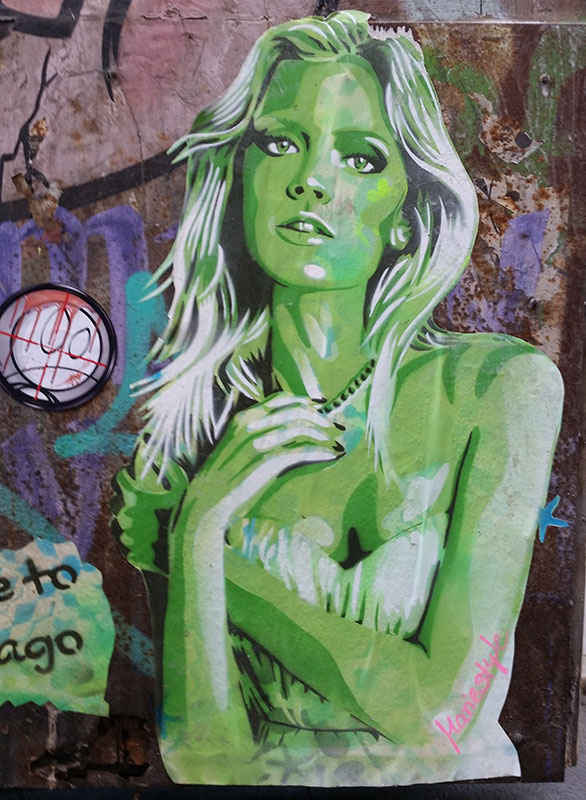 As night falls, I would go for cañas (small, tap beers) and tapas, probably in Barceloneta, as there are a few very tasty (and very crowded) spots to do a tapeo (make the rounds eating and drinking). I don't have any specific recommendations here, though I would enter the labyrinthine streets of the neighborhood itself and avoid the places on the main drag of Passeig de Joan de Borbó where they ask you to come in, as well as places that have photographs of "authentic" paellas and tapas. Depending on the locales (and if the cañas have turned into jarras, the large mugs of beer), the line between tapeo and cena (dinner) can be a fuzzy one, and any dinner I have would be extremely light after the heavy lunch. As I'm an early riser, I wouldn't stay out much past midnight, though I hear there's quite a nightlife to be had.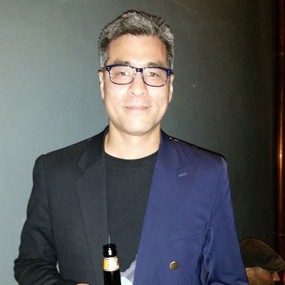 Brian Reedy is on the verge of entering his 4th decade and has been in Barcelona for the last 10 years and currently works as a teacher, Cambridge examiner, translator, and caretaker of three cats. He's also recently perfected his tortilla de patatas (though some seem to prefer that the egg be a bit runnier), and earned the mythical "Nivell C" in Catalan. As for the future, he'd love to have more time to work on his Barcelona street art blog and Instagram feed and perhaps start a YouTube channel or get into radio/podcasting.
If you'd like to write your 'Perfect Day in Barcelona' then please get in touch via the email address at the bottom of this website. I'd love to hear from you. The more we have the better!