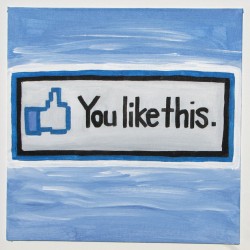 Facebook Pages are a great way to keep up to date with what's happening at your favourite places without going to their website all the time. Events, offers, photos. Just 'like' the page and their latest news appears in your news feed. If they keep their pages up to date that is!
Below is a list of Facebook Pages (and a few Groups) relating to Barcelona. I realise there are hundreds out there. But these are the ones I've come across during my time here (and some friends pages). I hope you find something of interest.
Guides
Check out more Facebook Pages for the arts, music, bars, food and… a butifarra private members club?!…
Arts
Music
Bars
Food (note the abundance of burger places)
Vintage Markets
Health & Fitness
FC Barcelona
Business Networking
Events Service
Pet Sitting Service
Catalan Ski Areas
Butifarra Private Members Club (Yes, there is only one)
If you know of any others that are worthy of adding to the list then let me know in the comments. You never know, I might create a Homage to BCN page soon!
UPDATE: Homage to BCN now does indeed have its very own Facebook page. So please do go and show your support by liking the page. I promise you won't regret it!